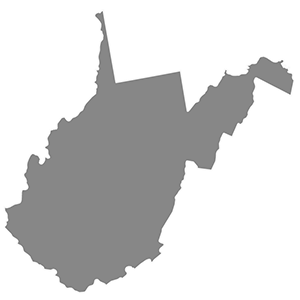 Kaplan Leaman & Wolfe serves clients throughout West Virginia for all of their litigation needs. Our experienced WV court reporters and litigation support experts travel to report depositions and hearings. Our West Virginia Court Reporters are nationally recognized as the best in the industry.
WV Court Reporting & Litigation Support Services
Our Court Reporting and Litigation Support Services team takes pride in delivering the following services to our clients in WV:
court reporting for depositions in West Virginia
reporting services for hearings
deposition summaries and page line summaries
video depositions in WV
live streaming of transcripts from out of state depositions or hearings
jury consulting and courtroom presentation
Expert West Virginia Court Reporters with Local Knowledge
Our court reporters and litigation support experts have local knowledge that you can rely on. Whether that is demographic information on the jury, or simple directions to the deposition location, we add a lot of value. We recently served clients with depositions and hearings in the following locations:
Barbour
Berkeley
Boone
Braxton
Brooke
Cabell
Calhoun
Clay
Doddridge
Fayette
Gilmer
Grant
Greenbrier
Hampshire
Hancock
Hardy
Harrison
Jackson
Jefferson
Kanawha
Lewis
Lincoln
Logan
Marion
Marshall
Mason
McDowell
Mercer
Mineral
Mingo
Monongalia
Monroe
Morgan
Nicholas
Ohio
Pendleton
Pleasants
Pocahontas
Preston
Putnam
Raleigh
Randolph
Ritchie
Roane
State Level Sites
Summers
Taylor
Tucker
Tyler
Upshur
Wayne
Webster
Wetzel
Wirt
Wood
Wyoming
Contact A West Virginia Court Reporting & Litigation Support 
Agency
Contact a West Virginia Court Reporting & Litigation Support Agency today to find out how we can save you money, while providing you with the highest level of service in your litigation.
Harrisburg Office
Kaplan, Leaman & Wolfe Court Reporters
2225 Sycamore St #650
Harrisburg, PA 17111
717-255-4588
New Jersey Office
Kaplan Leaman & Wolfe Court Reporters
Five Greentree Centre
525 Route 73 #104
Marlton, NJ 08053
856-431-5863
Punta Gorda, FL Office
Kaplan, Leaman & Wolfe Court Reporters
1780 W Marion Ave
Punta Gorda, FL 33950
Punta Gorda Court Reporters
Like Kaplan Leaman & Wolfe on Facebook