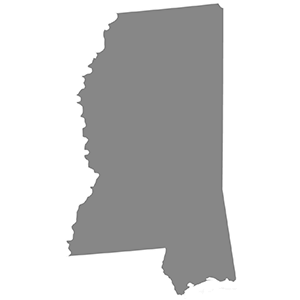 Kaplan Leaman & Wolfe serves clients throughout Mississippi. Our knowledgeable and experienced MS court reporters and litigation support experts travel to report hearings and depositions for our clients all over the state of Mississippi. Our Mississippi Court Reporters are nationally recognized as the best in the court reporting industry.
Mississippi Court Reporting & Litigation Support Services
Our Court Reporting and Litigation Support Services team proudly deliver the following services to our clients in MS:
Mississippi trial preparation and litigation support
Deposition reporting in Mississippi
Video depositions in the state of MS
Mississippi CLE video recording
Text streaming of live out of state depositions
Court reporting for depositions in Mississippi
Expert Mississippi Court Reporters with Local Knowledge
Our Mississippi court reporters and litigation support experts have recent experience serving clients with depositions, hearings in the following MS locations:
Adams
Alcorn
Amite
Attala
Benton
Bolivar
Calhoun
Carroll
Chickasaw
Choctaw
Claiborne
Clarke
Clay
Coahoma
Copiah
Covington
DeSoto
Forrest
Franklin
George
Greene
Grenada
Hancock
Harrison
Hinds
Holmes
Humphreys
Issaquena
Itawamba
Jackson
Jasper
Jefferson
Jefferson Davis
Jones
Kemper
Lafayette
Lamar
Lauderdale
Lawrence
Leake
Lee
Leflore
Lincoln
Lowndes
Madison
Marion
Marshall
Monroe
Montgomery
Neshoba
Newton
Noxubee
Oktibbeha
Panola
Pearl River
Perry
Pike
Pontotoc
Prentiss
Quitman
Rankin
Scott
Sharkey
Simpson
Smith
Stone
Sunflower
Tallahatchie
Tate
Tippah
Tishomingo
Tunica
Union
Walthall
Warren
Washington
Wayne
Webster
Wilkinson
Winston
Yalobusha
Yazoo
Contact A Mississippi Court Reporting & Litigation Support 
Agency
Contact our Mississippi Court Reporting & Litigation Support Agency today to find out how we can provide you with the best court reporting and litigation support service in the country.
Harrisburg Office
Kaplan, Leaman & Wolfe Court Reporters
2225 Sycamore St #650
Harrisburg, PA 17111
717-255-4588
New Jersey Office
Kaplan Leaman & Wolfe Court Reporters
Five Greentree Centre
525 Route 73 #104
Marlton, NJ 08053
856-431-5863
Punta Gorda, FL Office
Kaplan, Leaman & Wolfe Court Reporters
1780 W Marion Ave
Punta Gorda, FL 33950
Punta Gorda Court Reporters
Like Kaplan Leaman & Wolfe on Facebook