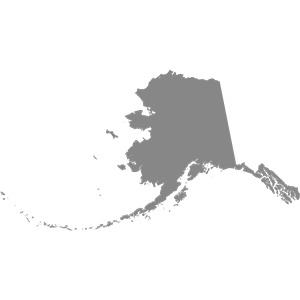 Our court reporting and litigation support firm serves clients in Alaska with all their litigation support and court reporting needs. Our knowledgeable and experienced litigation support experts and court reporters travel to all of the counties in Alaska. Our expert team of Alaskan Court Reporters are consistently being recognized as the best and most dependable court reporters in the state of Alaska.
AK Litigation Support & Court Reporting Services
Our Alaska Court Reporting and Litigation Support Services are capable of providing the following services to insurance companies and law firms, as well as firms in other fields:
Court reporting services for depositions in Anchorage, Fairbanks, Juneau and across Alaska.
For hearings or depositions that take place outside of Alaska, we offer live streaming transcripts.
The implementation of the latest technology and advancement for superior litigation support.
Page line summaries as well as deposition summaries.
Alaska video depositions and day in the life videos.
Both courtroom presentation and jury consulting for Alaska courts.
Local Alaska Advantage with our Court Reporters
At Kaplan Leaman & Wolfe, our Alaskan litigation consultants and court reporters are very knowledgeable about Alaska and its Boroughs. This knowledge about the state combined with expert litigation and court reporting knowledge ensures that our clients receive the best service possible. We cover the following Alaskan Boroughs with our litigation support and court reporting services:
Aleutians East Borough
Anchorage Borough
Bristol Bay Borough
Denali Borough
Fairbanks North Star Borough
Haines Borough
Juneau Borough
Kenai Penisula Borough
Ketchikan Gateway Borough
Kodiak Island Borough
Lake and Peninsula Borough
Matanuska-Susitna Borough
North Slope Borough
Northwest Arctic Borough
Sitka Borough
Southeast Fairbanks Borough
Yakutat Borough
Contact An Arizona Court Reporting & Litigation Support Agency
Contact Our Alaskan Court Reporting & Litigation Support Firm today to assist you with your needs in Anchorage, Fairbanks, Juneau and across Alaska.
Harrisburg Office
Kaplan, Leaman & Wolfe Court Reporters
2225 Sycamore St #650
Harrisburg, PA 17111
717-255-4588
New Jersey Office
Kaplan Leaman & Wolfe Court Reporters
Five Greentree Centre
525 Route 73 #104
Marlton, NJ 08053
856-431-5863
Punta Gorda, FL Office
Kaplan, Leaman & Wolfe Court Reporters
1780 W Marion Ave
Punta Gorda, FL 33950
Punta Gorda Court Reporters
Like Kaplan Leaman & Wolfe on Facebook