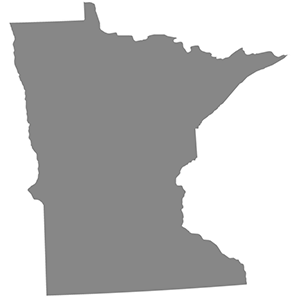 Kaplan Leaman & Wolfe serves clients throughout Minnesota for all litigation needs. Our experienced MN court reporters and litigation support experts travel to report depositions and hearings. Our Minnesota Court Reporters are nationally recognized as the best in the industry.
MN Court Reporting & Litigation Support Services
Our Court Reporting and Litigation Support Services team take pride in delivering the following services to our clients in MN:
court reporting for depositions in Minnesota
reporting services for hearings
deposition summaries and page line summaries
video depositions in MN
live streaming of transcripts from out of state depositions or hearings
jury consulting and courtroom presentation
Minnesota Court Reporters with Local Knowledge
Our court reporters and litigation support experts have local knowledge that you can rely on. Whether that is demographic information on the jury, or simple directions to the deposition location, we add a lot of value. We recently served clients with depositions and hearings in the following locations Minnesota counties:
Aitkin County
Anoka County
Becker County
Beltrami County
Benton County
Big Stone County
Blue Earth County
Brown County
Carlton County
Carver County
Cass County
Chippewa County
Chisago County
Clay County
Clearwater County
Cook County
Cottonwood County
Crow Wing County
Dakota County
Dodge County
Douglas County  
Faribault County
Fillmore County
Freeborn County
Goodhue County
Grant County
Hennepin County
Houston County
Hubbard County
Isanti County
Itasca County  
Jackson County
Kanabec County
Kandiyohi County
Kittson County
Koochiching County
Lac qui Parle County
Lake County
Lake of the Woods County
Le Sueur County
Lincoln County
Lyon County
Mahnomen County
Marshall County
Martin County
McLeod County
Meeker County
Mille Lacs County
Morrison County
Mower County
Murray County  
Nicollet County
Nobles County
Norman County
Olmsted County
Otter Tail County  
Pennington County
Pine County
Pipestone County
Polk County
Pope County
Ramsey County
Red Lake County
Redwood County
Renville County
Rice County
Rock County
Roseau County
Scott County
Sherburne County
Sibley County
St. Louis County
Stearns County
Steele County
Stevens County
Swift County
Todd County
Traverse County  
Wabasha County
Wadena County
Waseca County
Washington County
Watonwan County
Wilkin County
Winona County
Wright County  
Yellow Medicine County
Contact A Court Reporting & Litigation Support 
Agency in Minnesota
Contact a Minnesota Court Reporting & Litigation Support Agency today to find out how we can save you money, while providing you with the highest level of service in your litigation.
Harrisburg Office
Kaplan, Leaman & Wolfe Court Reporters
2225 Sycamore St #650
Harrisburg, PA 17111
717-255-4588
New Jersey Office
Kaplan Leaman & Wolfe Court Reporters
Five Greentree Centre
525 Route 73 #104
Marlton, NJ 08053
856-431-5863
Punta Gorda, FL Office
Kaplan, Leaman & Wolfe Court Reporters
1780 W Marion Ave
Punta Gorda, FL 33950
Punta Gorda Court Reporters
Like Kaplan Leaman & Wolfe on Facebook