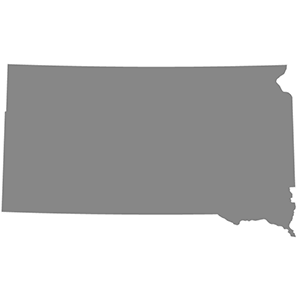 Kaplan Leaman & Wolfe serves clients throughout South Dakota with court reporting and litigation support services. Our knowledgeable and experienced South Dakota court reporters and litigation support experts are recognized nationally as the best in the court reporting industry.
South Dakota Court Reporting & Litigation Support Services
Our expert Court Reporting and Litigation Support Services team proudly delivers the following services to our clients in SD:
Reporting for South Dakota arbitrations and hearing
24/7 online transcript repository
Jury consulting for SD cases
Day in the Life video depositions
Real-time transcription of hearings
Corporate services department
Internet transcript streaming
Expert South Dakota Court Reporters with Local Knowledge
Our South Dakota Court Reporters and litigation support experts have experience serving clients with depositions and hearings in the following locations:
Armstrong
Aurora
Beadle
Bennett
Bon Homme
Boreman
Brookings
Brown
Brule
Buffalo
Butte
Campbell
Charles Mix
Choteau
Clark
Clay
Codington
Corson
Custer
Davison
Day
Delano
Deuel
Dewey
Douglas
Edmunds
Ewing
Fall River
Faulk
Grant
Gregory
Haakon
Hamlin
Hand
Hanson
Harding
Hughes
Hutchinson
Hyde
Jackson
Jayne
Jerauld
Jones
Kingsbury
Lake
Lawrence
Lincoln
Lugenbeel
Lyman
Marshall
Martin
McCook
McPherson
Meade
Mellette
Meyer
Miner
Minnehaha
Moody
Nowlin
Pennington
Perkins
Potter
Pratt
Presho
Rinehart
Roberts
Rusk
Sanborn
Schnasse
Scobey
Shannon
Spink
Stanley
State Level Sites
Sterling
Sully
Todd
Tripp
Turner
Union
Wagner
Walworth
Washabaugh
Washington
Yankton
Ziebach
Contact A South Dakota Court Reporting & Litigation Support Agency
Contact our South Dakota Court Reporting & Litigation Support Agency today to find out how we can provide you with the best court reporting and litigation support service in the country.
Harrisburg Office
Kaplan, Leaman & Wolfe Court Reporters
2225 Sycamore St #650
Harrisburg, PA 17111
717-255-4588
New Jersey Office
Kaplan Leaman & Wolfe Court Reporters
Five Greentree Centre
525 Route 73 #104
Marlton, NJ 08053
856-431-5863
Punta Gorda, FL Office
Kaplan, Leaman & Wolfe Court Reporters
1780 W Marion Ave
Punta Gorda, FL 33950
Punta Gorda Court Reporters
Like Kaplan Leaman & Wolfe on Facebook