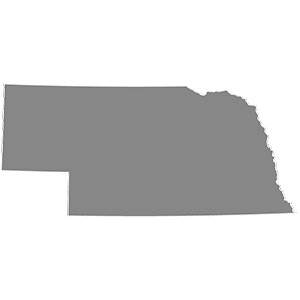 Kaplan Leaman & Wolfe serves clients throughout Nebraska with court reporting and litigation support services. Our knowledgeable and experienced Nebraska court reporters and litigation support experts are recognized nationally as the best in the court reporting industry.
Nebraska Court Reporting & Litigation Support Services
Our expert Court Reporting and Litigation Support team proudly delivers the following services to our clients in NE:
Reporting for Nebraska arbitrations and hearings
24/7 online transcript repository
Jury consulting for NE cases
Day in the Life video depositions
Realtime transcription of hearings
Corporate services department
Internet transcript streaming
Expert Nebraska Court Reporters with Local Knowledge
Our Nebraska court reporters and litigation support experts have experience in assisting clients with depositions and hearings in the following locations:
Adams County
Antelope County
Arthur County
Banner County
Blaine County
Boone County
Box Butte County
Boyd County
Brown County
Buffalo County
Burt County
Butler County
Cass County
Cedar County
Chase County
Cherry County
Cheyenne County
Clay County
Colfax County
Cuming County
Custer County
Dakota County
Dawes County
Dawson County
Deuel County
Dixon County
Dodge County
Douglas County
Dundy County
Fillmore County
Franklin County
Frontier County
Furnas County
Gage County
Garden County
Garfield County
Gosper County
Grant County
Greeley County
Hall County
Hamilton County
Harlan County
Hayes County
Hitchcock County
Holt County
Hooker County
Howard County
Jefferson County
Johnson County
Kearney County
Keith County
Keya Paha County
Kimball County
Knox County
Lancaster County
Lincoln County
Logan County
Loup County
Madison County
McPherson County
Merrick County
Morrill County
Nance County
Nemaha County
Nuckolls County
Otoe County
Pawnee County
Perkins County
Phelps County
Pierce County
Platte County
Polk County
Red Willow County
Richardson County
Rock County
Saline County
Sarpy County
Saunders County
Scotts Bluff County
Seward County
Sheridan County
Sherman County
Sioux County
Stanton County
Thayer County
Thomas County
Thurston County
Valley County
Washington County
Wayne County
Webster County
Wheeler County
York County
Contact A Nebraska Court Reporting & Litigation Support Agency
Contact our Nebraska Court Reporting & Litigation Support Agency today to find out how we can provide you with the best court reporting and litigation support service in the country.
Harrisburg Office
Kaplan, Leaman & Wolfe Court Reporters
2225 Sycamore St #650
Harrisburg, PA 17111
717-255-4588
New Jersey Office
Kaplan Leaman & Wolfe Court Reporters
Five Greentree Centre
525 Route 73 #104
Marlton, NJ 08053
856-431-5863
Punta Gorda, FL Office
Kaplan, Leaman & Wolfe Court Reporters
1780 W Marion Ave
Punta Gorda, FL 33950
Punta Gorda Court Reporters
Like Kaplan Leaman & Wolfe on Facebook