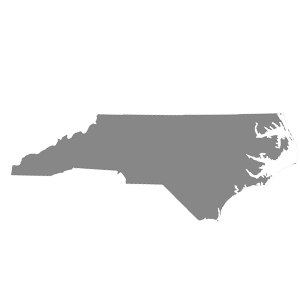 Kaplan Leaman & Wolfe serves clients throughout North Carolina. Our knowledgeable North Carolina litigation support team and expert court reporters travel all over the state to report depositions and hearings. Our North Carolina Court Reporters are recognized all over the country for providing the best court reporting services in the industry.
Court Reporting & Litigation Support Services in North Carolina
Kaplan Leaman & Wolfe Court Reporting and Litigation Support provides the following services to our clients in North Carolina:
Video-to-text synchronization for NC cases
Live deposition reporting in North Carolina
Jury consulting for North Carolina cases
Page line and deposition summaries in NC
Litigation support through a 24/7 transcript repository
Real time transcription of depositions and hearings
North Carolina Court Reporters with Local Knowledge
Our expert court reporters and experienced litigation support team have local, demographic knowledge that you can rely on. We have provided services for clients with depositions and hearings in the following NC locations:
Alamance
Albemarle
Alexander
Alleghany
Anson
Archdale
Ashe
Avery
Bath
Beaufort
Bertie
Bladen
Brunswick
Buncombe
Burke
Bute
Cabarrus
Caldwell
Camden
Carteret
Caswell
Catawba
Chatham
Cherokee
Cherokee Reservation (Qualla Boundary)
Chowan
Clay
Cleveland
Columbus
Craven
Cumberland
Currituck
Dare
Davidson
Davie
Dobbs
Duplin
Durham
Edgecombe
Forsyth
Franklin
Gaston
Gates
Glasgow
Graham
Granville
Greene
Guilford
Halifax
Harnett
Haywood
Henderson
Hertford
Hoke
Hyde
Iredell
Jackson
Johnston
Jones
Lee
Lenoir
Lincoln
Macon
Madison
Martin
McDowell
Mecklenburg
Mitchell
Montgomery
Moore
Nash
New Hanover
Northampton
Onslow
Orange
Pamlico
Pasquotank
Pender
Perquimans
Person
Pitt
Polk
Randolph
Richmond
Robeson
Rockingham
Rowan
Rutherford
Sampson
Scotland
Stanly
State Level Sites
Stokes
Surry
Swain
Transylvania
Tryon
Tyrrell
Union
Vance
Wake
Warren
Washington
Watauga
Wayne
Wilkes
Wilson
Yadkin
Yancey
Contact A North Carolina Court Reporting & Litigation Support Agency
Contact our Court Reporting & Litigation Support Agency today if you are interested in both receiving the highest level of service in your litigation and saving money.
Harrisburg Office
Kaplan, Leaman & Wolfe Court Reporters
2225 Sycamore St #650
Harrisburg, PA 17111
717-255-4588
New Jersey Office
Kaplan Leaman & Wolfe Court Reporters
Five Greentree Centre
525 Route 73 #104
Marlton, NJ 08053
856-431-5863
Punta Gorda, FL Office
Kaplan, Leaman & Wolfe Court Reporters
1780 W Marion Ave
Punta Gorda, FL 33950
Punta Gorda Court Reporters
Like Kaplan Leaman & Wolfe on Facebook