Need A Boca Raton Court Reporter?
Kaplan Leaman & Wolfe Court Reporters of Boca Raton is a premier court reporting agency located in Boca Raton, Florida.
Our team of experienced Boca Raton court reporters provide trusted court reporting services clients throughout in Palm Beach County, FL.
We also offer a variety of litigation support services including deposition scheduling, legal videography, jury consulting, courtroom preparation, page-line summaries, digital forensics, e-discovery databases, verbatim records, real-time text displays and much more.
We have been helping lawyers, law firms, corporations and insurance companies for decades. Now it's your turn to take advantage of the Kaplan Leaman & Wolfe difference.
Call our local office in Boca Raton now at 561-861-1041 for to learn more about our company and schedule services for your legal proceedings!
Trusted Court Reporting Services In Boca Raton
Kaplan Leaman & Wolfe Court Reporters of Boca Raton | Court Reporting Agency In Boca Raton, Florida 561-861-1041 |
Directions
|
150 E Palmetto Park Rd #803, Boca Raton, FL 33432
Our Boca Raton court reporters are available for court reporting services at our local offices and are also able to travel to depositions throughout the local community.
We serve clients with depositions and hearings throughout Greater Boca Raton including:
Boca Del Mar, FL
Boca Falls, FL
Boca Lago, FL
Boca Pointe, FL
Boca Winds, FL
Central Boca Raton, FL
Century Village, FL
Cimarron, FL
Deerfield Beach, FL
Delray Beach, FL
Fisher Island, FL
Hamptons At Boca Raton, FL
Hillsboro Pines, FL
Hillsboro Ranches, FL
Kings Point, FL
Loggers' Run, FL
Mission Bay, FL
Pearl City, FL
Sandalfoot Cove, FL
Villages of Oriole, FL
West Boca Raton, FL
Whisper Walk, FL
Yamato, FL
Need services outside of Boca Raton, FL? Our Florida court reporters serve clients throughout The Sunshine State. Contact us today to schedule service for another location in Florida.
Accurate Legal Transcripts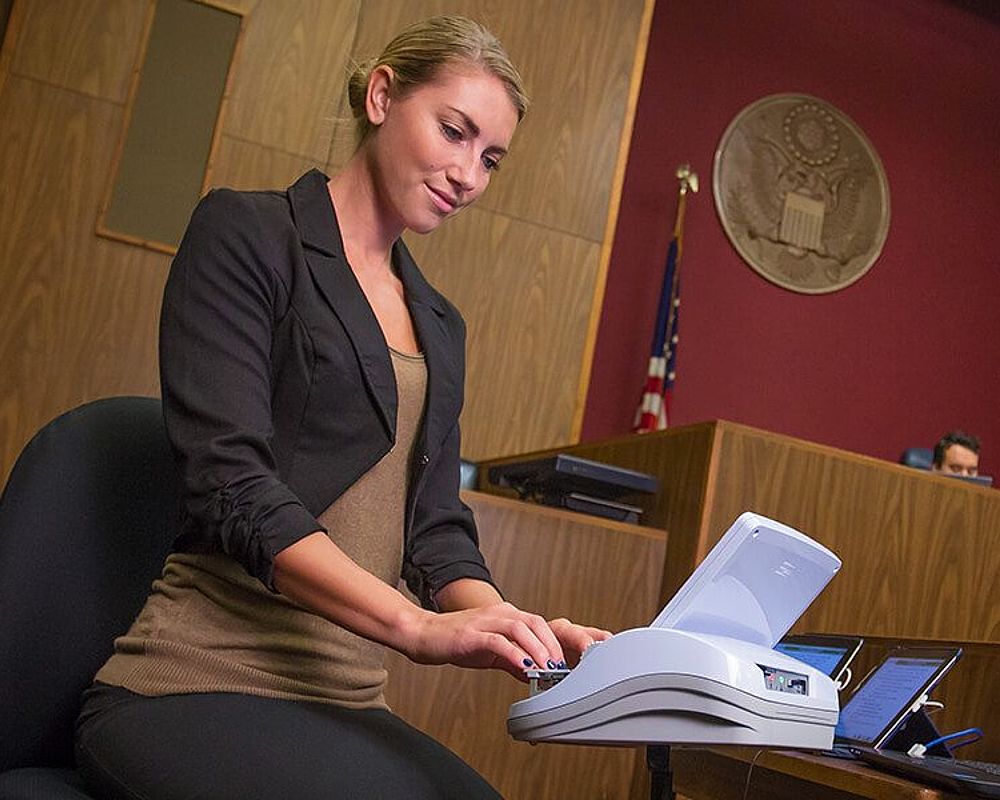 When it comes to the accuracy of your legal transcripts there is absolutely no room for error. That is why our team of professional stenographers are dedicated to providing our clients with the highest standard of service in the court reporting industry.
Our court reporters in Boca Raton offer always deliver flawless transcripts on time for legal proceedings including:
Last Minute Deposition & Reporting Coverage
Centralized Scheduling, Billing & Archiving
Deposition Hearing & Transcripts
Court Reporting Interpreters & Translation Services
Corporate Legal Services Department
Depositions
Hearings
Courtroom Trials
Arbitration
Litigation Support Services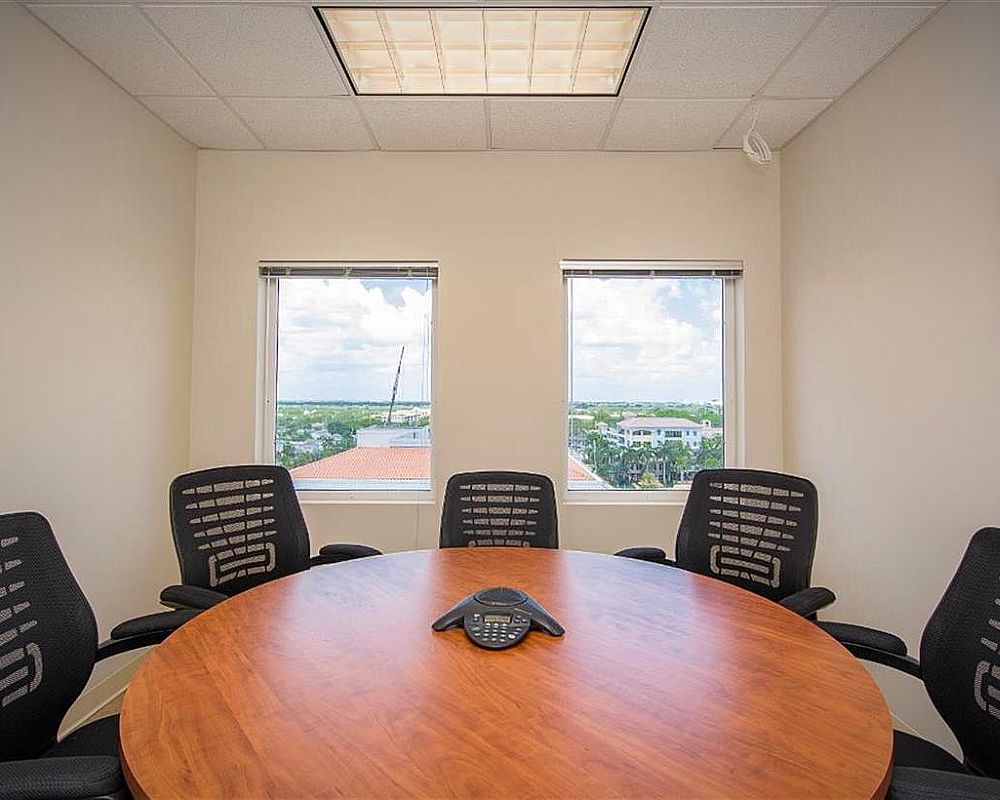 Think of our trial support experts as part of your team throughout the litigation process.
Our experienced team is capable of supporting your legal team with a wide range of litigation services including:
Trial Support & Assistance
Courtroom Presentation
Jury Consulting
Case Preparation
Document Scanning
Database Creation
Electronic Discovery
Digital Forensics
Cutting-edge Legal Technology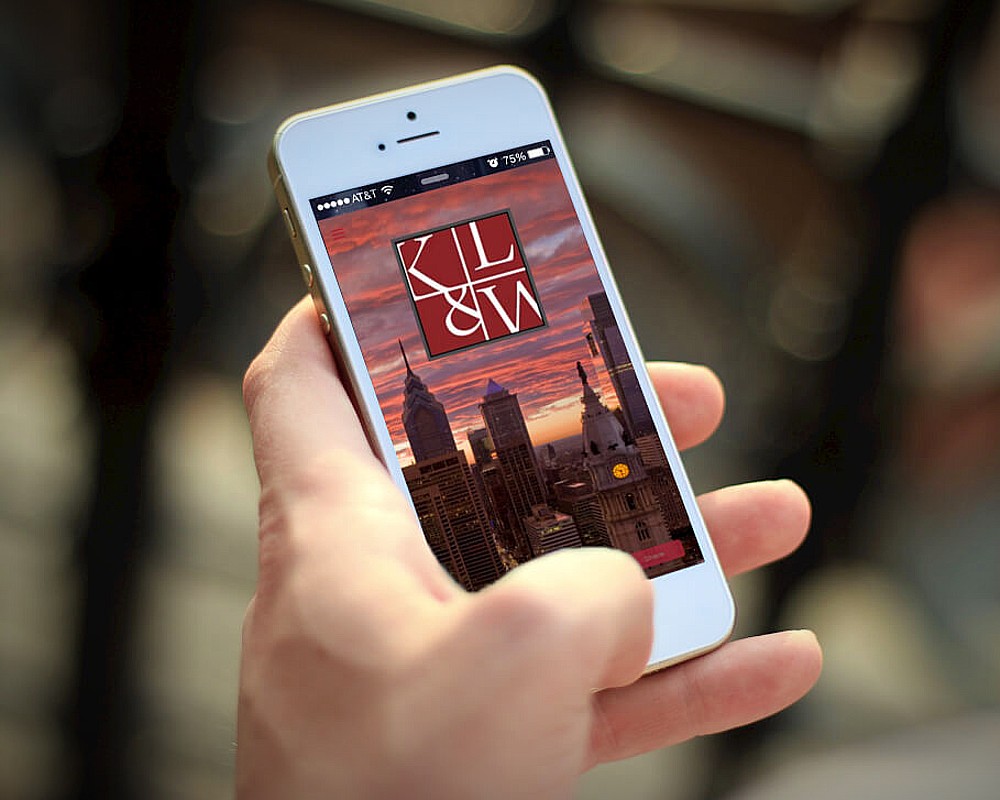 In today's highly competitive world the use of court reporting technology can make all of the difference in the courtroom. That is why we provide our clients with the state-of-the-art legal technology solutions to gain a competitive advantage during the trial.
We offer a variety of legal technology solutions including:
Realtime Transcription Service
Courtroom Videographer Playback
Trial Graphics & Animation
Paperless Electronic Exhibits
KLW Mobile App For Lawyers
Video-to-text Synchronization
E-transcripts & Transcript Repository
About Kaplan Leaman & Wolfe Court Reporters of Boca Raton
Positive Client Testimonials
Kaplan Leaman & Wolfe Court Reporters of Boca Raton
Reviewed by Jonathan F. on .
"Hands-down, the best court reporting service I've used in 17 years of practice. The transcripts are always precise and reasonably priced. And, customer service is top notch. Easy scheduling and extremely helpful in arranging out of town events and/or video conference depositions. I recommend them to anyone who asks."
Rating: 5.0
★★★★★
At Kaplan Leaman & Wolfe Court Reporters of Boca Raton we strive to be the best option when it comes to premier court reporting and litigation support services in Boca Raton, Florida. We take pride providing our partners with exceptional customer service and overall experience. You can read more positive reviews from our customers on our testimonials page here.
Contact Our Local Offices
At Kaplan Leaman & Wolfe Court Reporters of Boca Raton we are ready to help with all of your court reporting and litigation support needs.
Need to get in touch with us to schedule services? Contact our local offices in Boca Raton FL now!
Other Office Locations In Florida:
Facts & Statistics
Boca Raton, also known as Boca, is the southernmost city located in Palm Beach County, Florida.
Established: August 2, 1924
County: Palm Beach County
Population: 99,244
Mayor: Scott Singer
Airport(s): Boca Raton Airport (BCT), Fort Lauderdale-Hollywood International Airport (FLL)
Area Code: 561
Zip Codes: 33427 | 33428 | 33429 | 33431 | 33432 | 33433 | 33434 | 33481 | 33486 | 33487 | 33496 | 33498 | 33499
Fun Facts: The original name of the city was "Boca de Ratones" which started to appear on maps in the 18th century. The name "Boca de Ratones" is of Spanish origin and refers to a shallow inlet of sharp-pointed rocks.
Popular Attractions & Things To Do
Here are some of the most popular attractions in Boca Raton:
Boca Raton Museum of Art
Gumbo Limbo Nature Park
Sugar Sand Park
Red Reef Park
Butterfly World
Morikami Museum and Japanese Gardens
Boca Raton Historical Society & Museum
Mizner Park Ampitheater
Town Center at Boca Raton
Local Resources
Boca Raton City Hall: 201 W Palmetto Park Rd, Boca Raton, FL 33432 | (561) 393-7700 | Website
Boca Raton City Clerk: 201 W Palmetto Park Rd, Boca Raton, FL 33432 | (561) 393-7400 | Website
Boca Raton Police Department: 100 NW Boca Raton Blvd, Boca Raton, FL 33432 | (561) 338-1234 | Website
Boca Raton Regional Hospital: 800 Meadows Rd, Boca Raton, FL 33486 | (561) 955-7100 | Website
Boca Raton Chamber of Commerce: 1800 N Dixie Hwy, Boca Raton, FL 33432 | (561) 395-4433 | Website
Boca Raton Public Library: 400 NW 2nd Ave, Boca Raton, FL 33432 | (561) 393-7852 | Website