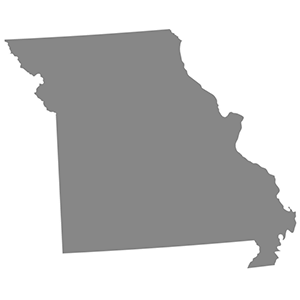 Kaplan Leaman & Wolfe serves clients throughout Missouri for all litigation needs. Our experienced MO court reporters and litigation support experts travel to report depositions and hearings. Our Missouri Court Reporters are nationally recognized as the best in the industry.
MO Court Reporting & Litigation Support Services
Our Court Reporting and Litigation Support Services team take pride in delivering the following services to our clients in MO:
court reporting for depositions in Missouri
reporting services for hearings
deposition summaries and page line summaries
video depositions in MO
live streaming of transcripts from out of state depositions or hearings
jury consulting and courtroom presentation
Missouri Court Reporters with Local Knowledge
Our court reporters and litigation support experts have local knowledge that you can rely on. Whether that is demographic information on the jury, or simple directions to the deposition location, we add a lot of value. We recently served clients with depositions and hearings in the following locations Missouri counties:
Adair
Andrew
Atchison
Audrain
Barry
Barton
Bates
Benton
Bollinger
Boone
Buchanan
Butler
Caldwell
Callaway
Camden
Cape Girardeau
Carroll
Carter
Cass
Cedar
Chariton
Christian
Clark
Clay
Clinton
Cole
Cooper
Crawford
Dade
Dallas
Daviess
Dent
DeKalb
Douglas
Dunklin
Franklin
Gasconade
Gentry
Greene
Grundy
Harrison
Henry
Hickory
Holt
Howard
Howell
Iron
Jackson
Jasper
Jefferson
Johnson
Knox
Laclede
Lafayette
Lawrence
Lewis
Lincoln
Linn
Livingstone
Macon
Madison
Maries
Marion
McDonald
Mercer
Miller
Mississippi
Moniteau
Monroe
Montgomery
Morgan
New Madrid
Newton
Nodaway
Oregon
Osage
Ozark
Pemiscot
Perry
Pettis
Phelps
Pike
Platte
Polk
Pulaski
Putnam
Ralls
Randolph
Ray
Reynolds
Ripley
Saline
Schuyler
Scotland
Scott
Shannon
Shelby
St. Charles
St. Clair
St. Francois
St. Louis
St. Louis City
Ste. Genevieve
Stoddard
Stone
Sullivan
Taney
Texas
Vernon
Warren
Washington
Wayne
Webster
Worth
Wright
Contact A Court Reporting & Litigation Support 
Agency in Missouri
Contact a Missouri Court Reporting & Litigation Support Agency today to find out how we can save you money, while providing you with the highest level of service in your litigation.
Harrisburg Office
Kaplan, Leaman & Wolfe Court Reporters
2225 Sycamore St #650
Harrisburg, PA 17111
717-255-4588
New Jersey Office
Kaplan Leaman & Wolfe Court Reporters
Five Greentree Centre
525 Route 73 #104
Marlton, NJ 08053
856-431-5863
Punta Gorda, FL Office
Kaplan, Leaman & Wolfe Court Reporters
1780 W Marion Ave
Punta Gorda, FL 33950
Punta Gorda Court Reporters
Like Kaplan Leaman & Wolfe on Facebook