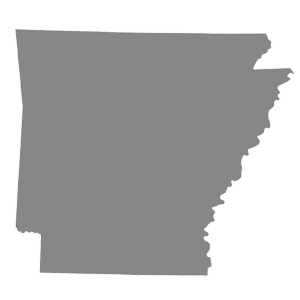 Kaplan Leaman & Wolfe serves clients throughout Arkansas. Our knowledgeable Arkansas litigation support team and expert court reporters travel all over the state to report depositions and hearings. Our Arkansas Court Reporters are recognized all over the country for providing the best court reporting services in the industry.
Court Reporting & Litigation Support Services in Arkansas
Kaplan Leaman & Wolfe Court Reporting and Litigation Support provides the following services to our clients in Arkansas:
Video-to-text synchronization for AR cases
Live deposition reporting in Arkansas
Jury consulting for Arkansas cases
Page line and deposition summaries in AR
Litigation support through a 24/7 transcript repository
Real time transcription of depositions and hearings
Arkansas Court Reporters with Local Knowledge
Our expert court reporters and experienced litigation support team have local, demographic knowledge that you can rely on. We have provided services for clients with depositions and hearings in the following AR locations:


Arkansas County
Ashley County
Baxter County
Benton County
Boone County
Bradley County
Calhoun County
Carroll County
Chicot County
Clark County
Clay County
Cleburne County
Cleveland County
Columbia County
Conway County
Craighead County
Crawford County
Crittenden County
Cross County
Dallas County
Desha County
Drew County
Faulkner County
Franklin County
Fulton County
Garland County
Grant County
Greene County
Hempstead County
Hot Spring County
Howard County
Independence County
Izard County
Jackson County
Jefferson County
Johnson County
Lafayette County
Lawrence County
Lee County
Lincoln County
Little River County
Logan County
Lonoke County
Madison County
Marion County
Miller County
Mississippi County
Monroe County
Montgomery County
Nevada County
Newton County
Ouachita County
Perry County
Phillips County
Pike County
Poinsett County
Polk County
Pope County
Prairie County
Pulaski County
Randolph County
St. Francis County
Saline County
Scott County
Searcy County
Sebastian County
Sevier County
Sharp County
Stone County
Union County
Van Buren County
Washington County
White County
Woodruff County Yell County
Contact An Arkansas Court Reporting & Litigation Support Agency
Contact our Court Reporting & Litigation Support Agency today if you are interested in both receiving the highest level of service in your litigation and saving money.
Harrisburg Office
Kaplan, Leaman & Wolfe Court Reporters
2225 Sycamore St #650
Harrisburg, PA 17111
717-255-4588
New Jersey Office
Kaplan Leaman & Wolfe Court Reporters
Five Greentree Centre
525 Route 73 #104
Marlton, NJ 08053
856-431-5863
Punta Gorda, FL Office
Kaplan, Leaman & Wolfe Court Reporters
1780 W Marion Ave
Punta Gorda, FL 33950
Punta Gorda Court Reporters
Like Kaplan Leaman & Wolfe on Facebook