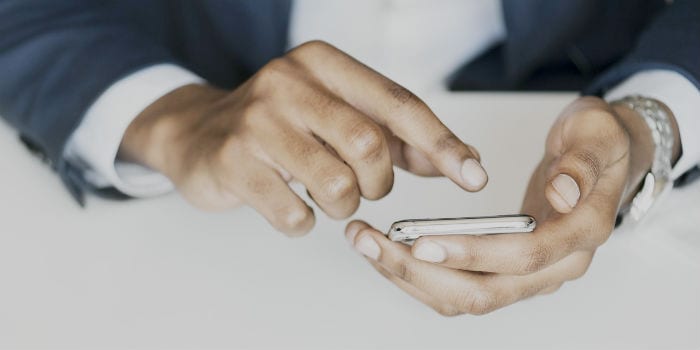 *Updated: February 2, 2022
Lawyers across the country are turning to the latest mobile apps at a rapid pace in order to better manage legal work on-the-go and gain a competitive advantage in their respective field of law.
In fact, a recent survey conducted by the American Bar Association (ABA) showed that nearly 100% of lawyers are now using mobile apps for at least some aspects of law-related tasks.
The following list highlights some of the latest must-have apps for trial lawyers and law firms, as well as in-house counsel at corporations and insurance companies.
Read below to see how legal professionals across the country are using these essential apps to improve efficiency, manage litigation processes, boost overall productivity and even promote their services on social media.
1.) KLW EZ-Litigation App [Best Litigation App]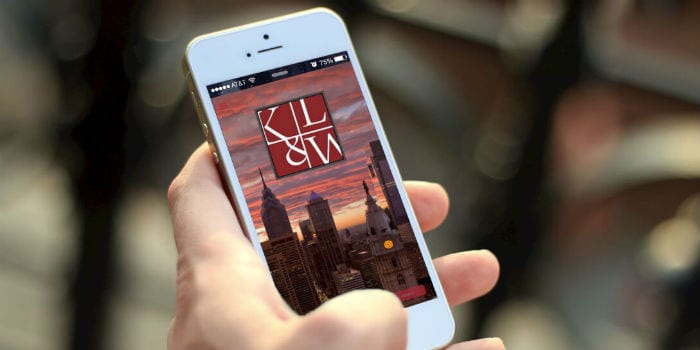 The KLW EZ-Litigation App is a complete legal solutions platform that helps busy attorneys stay on top of important litigation tasks and efficiently manage workflow on-the-go.
Lawyers can use the EZ-Litigation App to accomplish a variety of important tasks directly from their mobile device, including:
Scheduling Depositions
Hosting Virtual Depositions
Scheduling Court Reporters
Downloading & Viewing Transcripts
Monitoring Breaking Legal News
Paying Professional Invoices
The mobile app also gives attorneys on-demand access to Kaplan Leaman & Wolfe's vast array of national court reporting and litigation support services, as well as the agency's suite of cutting-edge technology solutions.
For example, lawyers can order video depositions, court reporting, trial support services, courtroom presentations, video text synchronization, local and real-time depositions, and last minute coverage for depositions or court reporting. The app even offers attorneys the ability to conduct virtual depositions and host other litigation events remotely.
Available On: iOS and Android
Pricing: Complimentary For KLW Clients
Want to try the KLW EZ-Litigation App for yourself? Call (877) 559-3376 now or contact KLW online for more information.
2.) Evernote [Best Productivity & Note Taking App]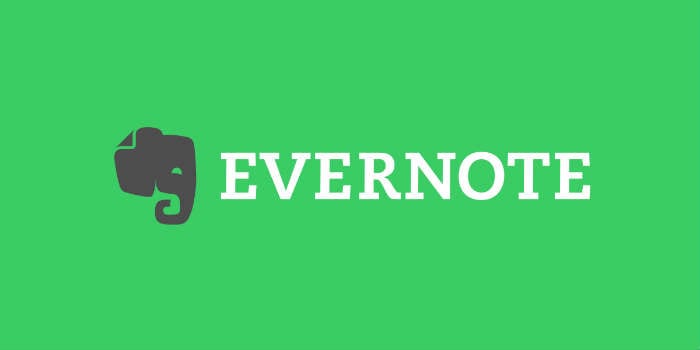 Evernote is a cloud-based mobile app designed for note taking, organizing, task lists, and archiving.
The Evernote app was not specifically designed for the legal industry, but that doesn't mean it's not full of features that are useful for lawyers and other professionals in the legal community.
The latest edition of the ABA's "Legal Technology Survey Report" found that Evernote was among the most downloaded general business apps among the lawyers who were surveyed.
Lawyers use the popular cloud-based app for a variety of different reasons depending on their specific needs. For example, some attorneys use Evernote to simply take meeting notes, stay on top of important to-do lists or manage email archives on the fly. Other lawyers may use the app to organize legal research documents, create presentations or store business contact information.
There is no right or wrong way to use Evernote. In fact, Evernote is particularly popular because it can be custom tailored to a lawyer's needs.
Available On: iOS, Android and Windows
Pricing: Free & Paid Options Available
3.) FastCase [Best Legal Research App]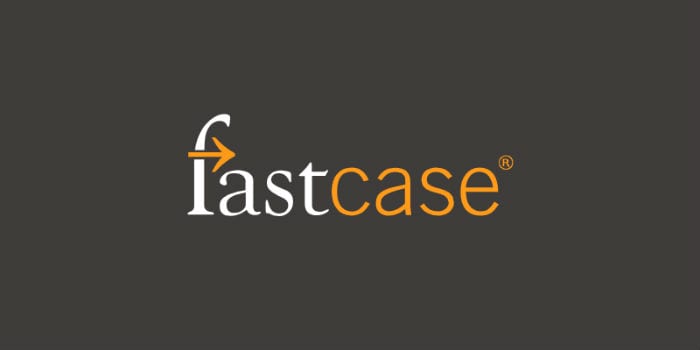 FastCase is a comprehensive legal research database that is used by attorneys, law firms, corporations and insurance companies across the country to conduct legal research.
The Fastcase app essentially gives lawyers access to the entire American law library in the palm of their hand. Attorneys can use the app to search through an extensive database that includes case law, statutes, regulations, court rules, constitutions, law review articles and more.
Fastcase has a free version of the app, as well as paid subscriptions for premium features, but many lawyers are able to obtain free access to a premium subscription through their bar association. You can check to see if you already have access through your bar association here.
Available On: iOS, Android and Windows
Pricing: Free version and premium subscriptions starting at $65 per month.
4.) Buffer [Best Social Media App]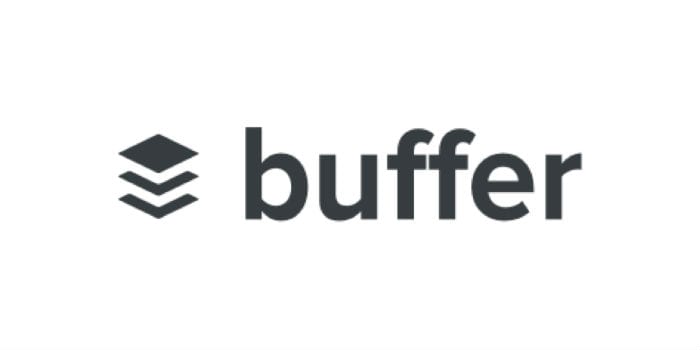 Buffer is a complete social media management platform that helps business owners and companies manage their social media presence more effectively.
Actively managing a social media presence in today's digital world is imperative for all businesses including lawyers and other legal professionals.
Lawyers and law firms can effectively manage all of their social media accounts including Facebook, LinkedIn, Twitter, Instagram and more. The app allows legal professionals to schedule social media posts, keep track of their brand mentions and stay on top of trends in the legal community.
The web-based application can be accessed on the Buffer website or via the accompanying mobile app.
Available On: iOS, Android and Windows
Pricing: Free version and paid plans starting at $15 per month.
5.) NotaryCam [Best Notary Service App]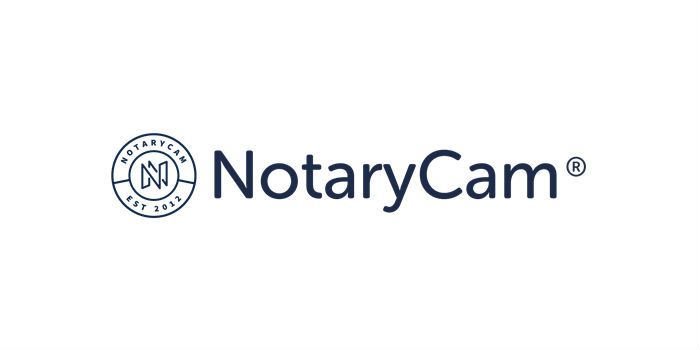 NotaryCam is an online notary service used by lawyers and other legal professionals all over the world.
The NotaryCam app gives lawyers the ability to get important documents notarized in all 50 U.S. states from a network of certified notaries. Attorneys can use the convenient mobile app to get legal documents notarized anytime and from anywhere in the world.
In order to maintain security and prevent fraud, a certified notary creates digital versions of the documents that need to be notarized. Then the certified notary uses the app's built-in webcam feature to verify the identity of a customer before he or she electronically signs the document.
Available On: iOS and Web
Pricing: $25 per Notarization in the U.S. / $79 per Notarization outside the U.S.
Best Apps For Lawyers In 2022
Reviewed by Jim R., on .
"A great list of useful attorney apps! My law firm has started to use most of the apps mentioned!"
Rating: 5.0
★★★★★
https://klwreporters.com/wp-content/uploads/2018/11/Lawyer-Using-App-On-Mobile-Device.jpg
350
700
Gregg Wolfe
https://klwreporters.com/wp-content/uploads/KLW-Court-Reporters-Logo-Retina.png
Gregg Wolfe
2022-01-01 09:00:13
2022-02-02 17:48:59
Top 5 Best Mobile Apps For Lawyers In 2022