Time Saving Software For Lawyers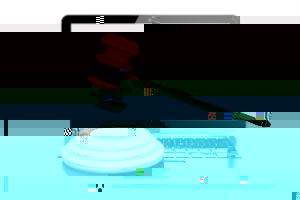 If you are an attorney, you are more than likely a very busy person and you do not want to be spending a lot of time doing things like needless billing and other administrative things on a daily basis. Sure, you can hire an assistant or secretary to do a lot of these kinds of things for you but there there are many different kinds of software that you can buy to help you with your productivity and help you save your valuable time.
Introduction To PerfectLaw
The technology of these kinds of software can dramatically improve the efficiency, productivity and bottom line of your firm. One of the software programs that can be used is PerfectLaw. It is an all in one software that attorney's and/or the entire law firm can use.
You can share the software program with everyone in your firm which can eliminate double entry. It can help you monitor, analyze and control your firm's operations by giving you greater insight than ever. It has effective training tools in it such as video lectures by industry experts and interactive Q & A sessions. You can also use it to scan and store all of your documents.
Keeping all of your files organized is very important for a successful law firm. You can use PerfectLaw to provide instant access to your on-line files and help keep your digital desktops well organized. You can organize all of your case information, including dockets, contacts, documents, and more into icons for quick and easy reference. All shared cases can be put into one database for ease of access for everyone.
All of the billing and accounting procedures can be a big pain but it does not have to be this way. You can use this program and work completely on-line and go completely paperless. All of your bills, reports, vendor invoices, and client checks will be at your fingertips in a moment's notice. Using PerfectLaw will keep you from having to look for certain documents in multiple places.
The use of PerfectLaw can also help you with many of your IT needs. Your document management will be much easily accessed. You can easily use the search engine to help you search for documents. It is integrated with databases through major state law publishers such as Lexis-Nexis and Thompson West. You can also  download portions of the software onto your iPad and/or iPhone. It is also run on the Microsoft platform (which is the industry standard).
Find What Works Best For You
At KLW we believe in utilizing the best possible technology for our industry. We highly encourage choosing software programs that suit your law firm.There are so many different software programs that you can choose from. You need to look into each program and see if it meets the needs of your firm. Many of the programs can be configured to suit your firm's needs. If you find a program that you like, you do not have to buy the entire suite of programs; you can purchase just the parts that you think will benefit you and your firm.
https://klwreporters.com/wp-content/uploads/2016/11/klw-blog-banner1000x500.jpg
500
1000
Gregg Wolfe
https://klwreporters.com/wp-content/uploads/KLW-Court-Reporters-Logo-Retina.png
Gregg Wolfe
2013-11-22 20:04:13
2013-11-22 20:04:13
Time Saving Software For Lawyers