The Case Of Philip Seymour Hoffman's Dealer: Should A Dealer Be Tried For Murder?
Academy Award-winning actor Philip Seymour Hoffman was found dead in his apartment, February 2 of an apparent drug
overdose. Investigators found close to 50 packets of what they believe to be heroin in the actor's apartment. Police immediately set out to track down Hoffman's source for heroin. On February 4, Robert Vineberg, Juliana Luchkiw, and Max Rosenblum were arrested after police raided a Manhattan apartment, recovering 350 small plastic bags of what is believed to be heroin with labels that match those found at Hoffman's residence, according to officials. The three were charged with criminal possession of a controlled substance in the seventh degree, misdemeanors. With heroin use and overdose on the increase, these charges raised a hypothetical question of whether the dealers should be charged with murder instead.
The Rise Of Deaths
Heroin-related deaths increased 84% from 2010 to 2012 in New York City alone and involved 52% of all overdose deaths in 2012, according to the city's Department of Health and Mental Hygiene. Everyone in law enforcement agrees there has been a spike in heroin use in the United States, prompted by a crackdown on abuse of prescription pills and an increase in heroin production in Mexico. As a result, heroin-related deaths are on the rise.
According to CNN legal analyst Mark O'Mara, as it stands now "there are laws in most states that say if you give drugs to somebody who kills themselves, you are responsible for their death". But, is this the correct application of the law? Harvard Law professor Alan Dershowitz called the murder charge "an absurd misapplication of the law". Referring to the Hoffman case he asked "what about the guy that gave the addict the drug that didn't kill him? You're playing Russian roulette. In this particular case, he died. In many cases, they don't. You are going to pick a scapegoat and put this guy in jail for all the crimes that all the other addicts did?" However, this charge for this case might be viable as an example to other dealers of the impending consequences of drug dealing. George Zimmerman defense attorney Mark O'Mara, weighed in on this argument saying, "The government has done a number of different things to hold people responsible". He further supported his statement saying he likes "the idea of saying to somebody, 'If you give a drug that causes a death, we're going to hold you responsible.' Only because I think we have to go up the ladder to get to the people and let them know, dealing drugs can put you in prison for life".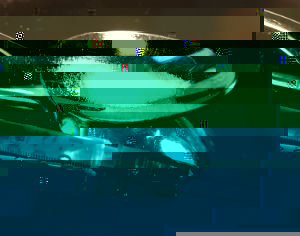 Pending Decision
The question still remains, is charging the drug dealer with murder a foolish quest that does nothing to make the problem go away? Does the person who gave an addict the drug that killed him deserve to be put away for life? In actual reality the addict would have gone to all sorts of lengths to get the drug anyway. So, is this the right way to prosecute or should drug dealers be charged with possession of a controlled substance only and not be held liable for a pandemic that needs to be dealt with separately?
https://klwreporters.com/wp-content/uploads/2016/11/klw-blog-banner1000x500.jpg
500
1000
Gregg Wolfe
https://klwreporters.com/wp-content/uploads/KLW-Court-Reporters-Logo-Retina.png
Gregg Wolfe
2014-03-04 08:30:30
2014-03-04 17:58:06
The Case Of Philip Seymour Hoffman's Dealer: Should A Dealer Be Tried For Murder?