Court Reporting Vs. Digital Recording
Digital reporting, also known as electronic reporting, is a relatively new concept in the court reporting industry which uses audio recording devices to record court proceedings.
The following article covers everything you need to know about digital reporting including the pitfalls of this method and why you should always hire a professional court reporter to handle your court reporting needs.
What Is Digital Court Reporting?
The American Association of Electronic Reporters and Transcribers (AAERT) describes digital court reporting as the "use of professional-level audio recording systems to register court proceedings."
Essentially, a digital court reporter shows up to the courtroom with audio equipment and presses the "record" button. Once the recordings have been made the audio files are used to create a transcript for the official record.
Risks Associated With Digital Reporting

In theory, the concept of digital reporting seems like a reasonable method for producing an official record. In practice, however, the digital reporting process is severely flawed and can even leave legal professionals susceptible to a variety of potential risks.
One of the biggest risks associated with the electronic reporting process is the production of inaccurate transcripts. Poor audio quality, malfunctioning equipment, a lack of legal knowledge and a variety of other factors can all jeopardize the integrity of the record.
For example, the quality of the audio can be distorted due to a malfunctioning recording device. Even simple background noises, such as the sound of an air conditioning unit, can severely distort the quality of an audio recording which can make it impossible to create an accurate transcription.
Transcripts made from audio recordings have had chunks of testimony missing because something was inaudible, garbled, the litigant or attorney dropped their voice or have accents hard to discern. In the event that a transcriber cannot hear part of a digital recording they will write "inaudible" in the official record.
Human error can also result in very serious problems in the digital reporting process. For example, if an audio recording device runs out of batteries, or someone simply forgets to press the "record" button, entire sections of the transcript can be lost forever.
Why You Should Always Hire A Court Reporter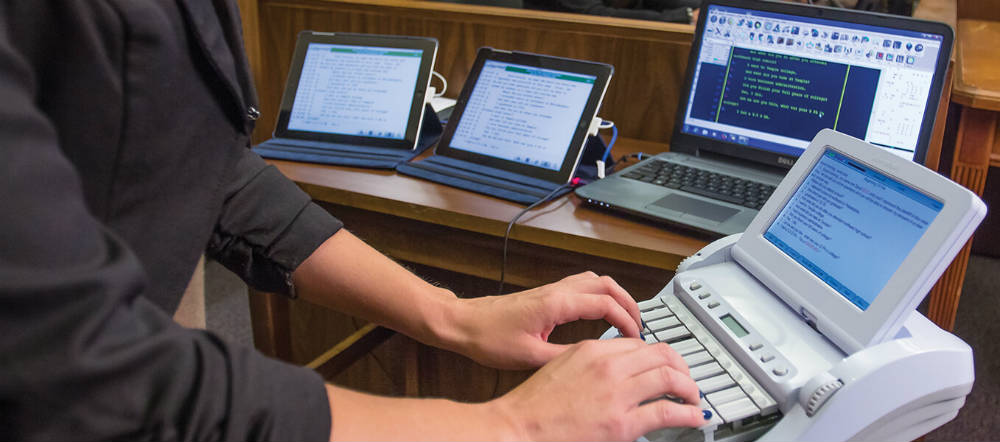 When it comes to real-time disputes about what was said, having a court reporter to read back notes is critical. In complex cases or cases with multiple defendants, getting a daily transcript is crucial for keeping track of each defendant's testimony, cross-examining witnesses or for planning closing arguments. Digital recording cannot produce instantaneous, real-time transcription; whereas, court reporters are able to provide instantaneous transcripts.
Lawyers tend to forget that when in court they are making a record, and get lost in the heat of the moment. If you were to go to a deposition, court reporters are always reminding lawyers to speak one at a time. The highest level of accuracy is a court reporter slowing everyone down and making sure everyone takes their time.
When you hire a professional court reporter you are ensuring that you receive court reporting of a higher standard. These court reporters have years of training and experience, as well as an intricate understanding of the legal system, which can be critical for properly reporting courtroom proceedings.
Many advocates of digital reporting claim that legal professionals can cut costs by hiring a digital recorder and this may be true. Sending a digital recorder, who may or may not be licensed in court reporting, to a courtroom to press the "record" button will likely be cheaper than hiring a highly qualified professional with years (oftentimes decades) of court reporting experience.
However, experienced professionals in the legal industry understand the importance of hiring a professional court reporter to accurately report and transcribe the proceedings of a trial. When it comes down to a multi-million dollar settlement or a serious verdict in a criminal trial, cutting costs is just not worth jeopardizing the integrity of the record.
Ultimately, the old saying "you get what you pay for" applies to this situation.
Kaplan Leaman & Wolfe Court Reporters & Litigation Support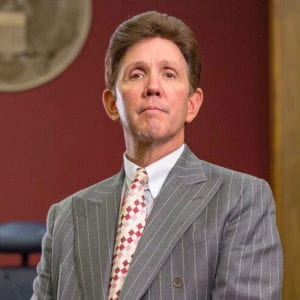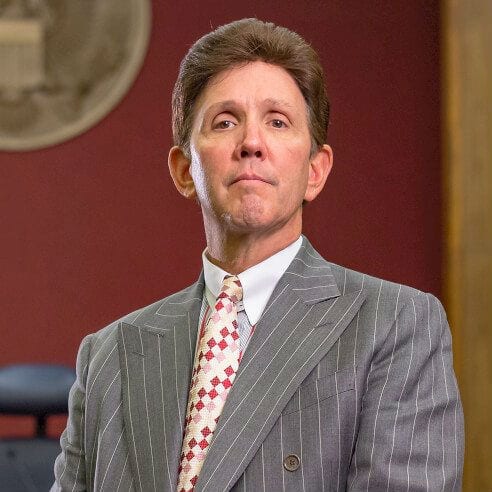 Need to hire a professional court reporter?
At Kaplan Leaman & Wolfe Court Reporting our team of highly qualified court reporters have the experience needed to accurately report and transcribe courtroom proceedings.
As a national court reporting agency we work with law firms, insurance companies and corporations across the United States to provide court reporting and litigation support services of the highest caliber.
https://klwreporters.com/wp-content/uploads/2019/03/Court-Reporter-Typing.jpg
442
1000
Gregg Wolfe
https://klwreporters.com/wp-content/uploads/KLW-Court-Reporters-Logo-Retina.png
Gregg Wolfe
2019-03-21 12:12:30
2020-09-15 15:21:14
Court Reporting Vs. Digital Recording