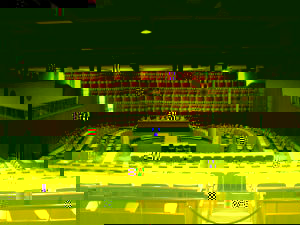 Based on our experience, we at Kaplan, Leaman & Wolfe Court Reporters have compiled a list of 4 questions you should ask when choosing the best court reporting service. Today's law firms can never be too cautious when choosing a service to meet all critical court reporting needs and requirements. Considering the technology available and the economic climate, the answers should help you determine if you're receiving services at an affordable price.
How long has the service been in business? Having years of experience and an established reputation speaks well of a firm. A personal example are Kaplan, Leaman & Wolfe's litigation support services which have been offered for 27 years. What is the firm's reputation in terms of dependability, proficiency and professionalism? Check out local search engines for reviews, and ask peers for their recommendations.
Are the reporters recent graduates? Experienced court reporting services means a better understanding of your needs and the knowledge to accomplish the task at hand. How many years of experience does each reporter have? Are they certified?
Does the firm have technical specialists on staff to handle medical depositions or any other expert testimony? You should not have to spend your valuable time explaining or correcting technical information. In a deposition, the aim is to have smooth transitions from testimony to text and back again. Does the court reporting firm offer specialists in your required field to ensure that your transcript is absolutely accurate? Having a good staff and the latest technology will help ensure against errors. Are there extra fees involved for this service?
Is the firm really "full service"? While maintaining affordable prices, every court reporting firm should offer you 24-hour emergency service, rush service, affiliates across the U.S. and full service capabilities.
Once you have your answers you will be able to accurately evaluate the firm compared to the market.
https://klwreporters.com/wp-content/uploads/2016/11/klw-blog-banner1000x500.jpg
500
1000
Gregg Wolfe
https://klwreporters.com/wp-content/uploads/KLW-Court-Reporters-Logo-Retina.png
Gregg Wolfe
2013-09-27 10:30:17
2020-09-15 15:18:49
4 Questions You Should Ask When Choosing A Court Reporting Service